Blueprint, by The Engine is a nonresident program for graduate students, postdocs, research scientists, faculty members, and their teams, to explore the commercial opportunities of their breakthroughs and startup projects.
---
First launched in 2020, Blueprint offers two cohorts a year: Fall and Spring. This program runs over the course of 5 weeks, with sessions every week.
The program helps the next generation of Tough Tech leaders navigate the commercialization process through tailored programming concerning technology risk mitigation and experimentation planning, market discovery and selection, IP, team building, storytelling, and other topics.
Blueprint, by The Engine provides participants access to The Engine Accelerator and Engine Ventures' team, Tough Tech founders, investors, policymakers, and representatives from major corporations.
Applications for the next Blueprint cohort will open in February.
Get notified when applications open:
Blueprint over the years
Participants

796

Teams

454

Institutions

103

Cohorts

7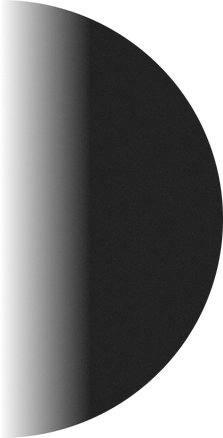 Alumni Stories
Real Opportunities. Real Impact
Technology & Scaling

Scaling a technology from the bench to commercialization: identifying risks, establishing milestones, and putting plans into action.

Market & Regulatory

Understanding and navigating markets and regulations, establishing a business model.

Fundraising Prep

Working towards successful fundraising by identifying possible investors, understanding the market, and doing the homework.

Storytelling

Telling a compelling story and vision of your company that engages and attracts investors, partners, and talent.
Blueprint provides the next generation of Tough Tech leaders with tailored programming.
"While technology isn't the only solution, it is absolutely part of the solution, and we need entrepreneurs willing and able to tackle these challenges. Blueprint is built for the earliest stages of company formation, for individuals who ask themselves, 'can I commercialize my research?' and if yes, 'how do I start?'"

Michael Kearney

Partner, The Engine & Blueprint Mentor
Spring 2024
February 1: Applications Open
March 13: Applications Close @ 11:59pm
April 5: Session 1
April 12: Session 2
April 19: Session 3
April 26: Session 4
May 10: Final Presentations
Questions for The Engine? Please contact Alex Grant.

FAQs
We do not take an equity stake in or create a formal business relationship during Blueprint. At some point, The Engine may engage in investment conversations with Founders after the program, but that is a separate process.

US-based: graduate students (Masters or PhD), postdocs, research scientists currently enrolled in/employed at a university, or founder(s) early in the commercialization process.

No. If you have an amazing technical breakthrough and the passion to see it commercialized, we'd love to hear from you. We are also happy to review applications for those who have already begun the first steps towards formalizing a Tough Tech business.

Teams are encouraged to apply, but not required.

Yes. Your application materials will be viewed only by members of The Engine selection committee.

Your IP developed through your research is your IP. This program is to facilitate business model and commercialization strategy development. Accordingly, no IP will be developed in this program.

If you can fill out the questionnaire and have not yet started a company, you're a perfect fit. If you have already incorporated a company, please email alex.grant@engine.xyz.

No. We are accepting applications from across the United States.

Projects will be selected based on the merits of the technological breakthrough and its potential impact.

The Engine team will review all applications. Applicants will be informed via an acceptance email.

If you know in advance that there is a conflict, we can work around it. Please include this in your application.

Sorry, you're ineligible for this program at this time. We might expand the scope in the future.

We cast a broad net and are open to all scientific and engineering breakthroughs. Areas The Engine has already invested in include: advanced materials, advanced manufacturing, artificial intelligence, energy, food and agriculture, life sciences, robotics, space, quantum and next generation computing, and semiconductors. This is by no means an exhaustive list and we are constantly learning from researchers like you about new areas that are impactful.

That is OK. Go forth and keep innovating!

To learn more about the origin of Blueprint, read our article here.