Our annual two-day event brings the ecosystem around Tough Tech: founders, investors, strategics, academics, journalists, and government representatives together further the importance and relevance of Tough Tech companies.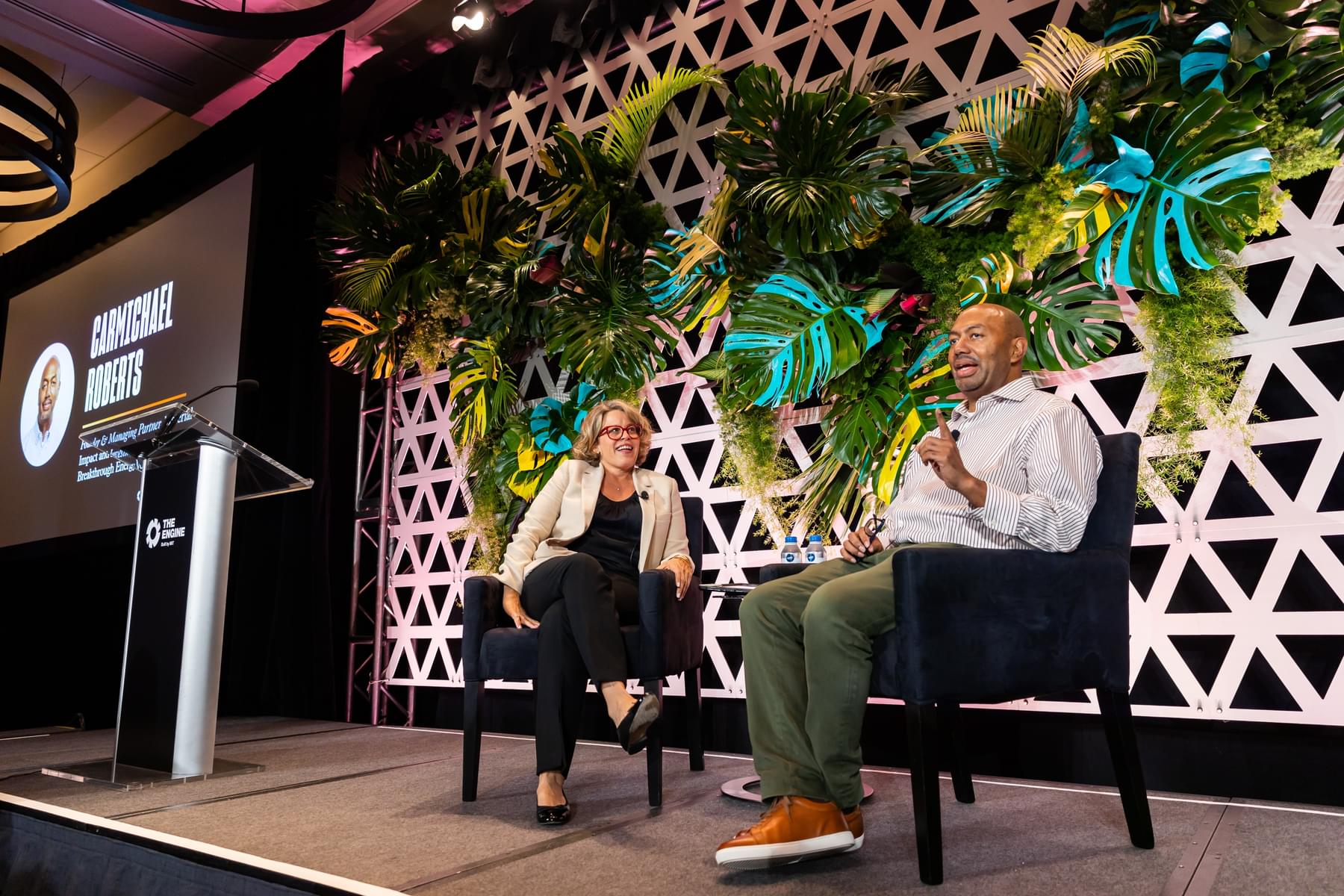 Solving the world's biggest problems with Tough Tech requires building a movement. We must unite those working towards change.
For Tough Tech to succeed, it's critical that discussions about the technologies at play, the stakeholders, the founders, and
the ecosystems are dynamic, intersectional, and highly engaged. We think the Tough Tech Summit is the opportunity to make those connections and elevate the ecosystem's work, as well as making the act of investing in, or working on, a Tough Tech startup more mainstream.
The Summit has, and will continue to be, a defining thread that pulls through the Tough Tech ecosystem.
We've intentionally designed a two- day Summit united by this single agenda. The Build day focuses on how the ecosystem can better foster innovation and entrepreneurship and features case studies and keynotes with those at the forefront of their discipline. The Invest day focuses on putting early-stage Tough Tech companies in front of those with the resources to propel their technologies to the next level.
"Networking and community building is a staple for innovation and climate tech conferences. The Engine takes the Tough Tech Summit to the next level. The mix of formats, topics, venues, and attendees ensures that everyone learns, shares, builds, and leaves with actions planned, human connections made, and, maybe most importantly, a deeper understanding of the context — progress, challenges, and possibilities — of the mission to bring Tough Tech to market to address big challenges and the multitudes that it will take to make that happen."

Barbara Burger

Former VP of Innovation & President of Technology Ventures, Chevron